As a technology center, ALPhANOV is able to address special requests on PCF interfacing through feasibility studies or developments.
3 types of special termination: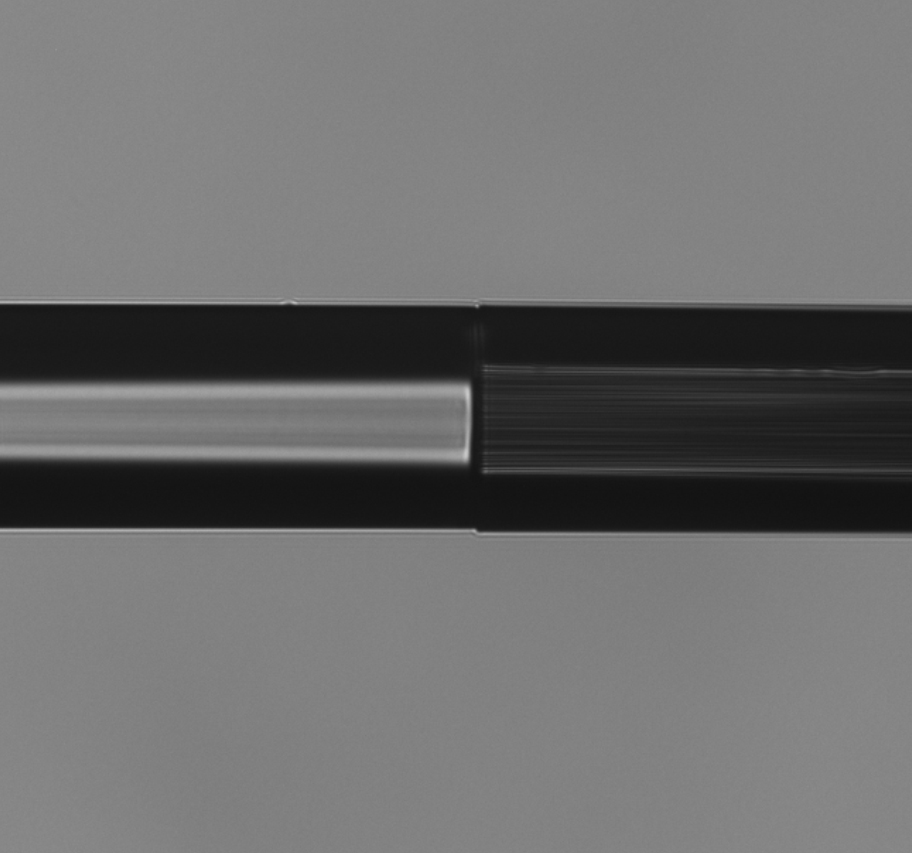 Splices:
All kinds of PCF fibers
Combination of different splices possible: PCF to PCF fiber or PCF to standard fiber
PM alignment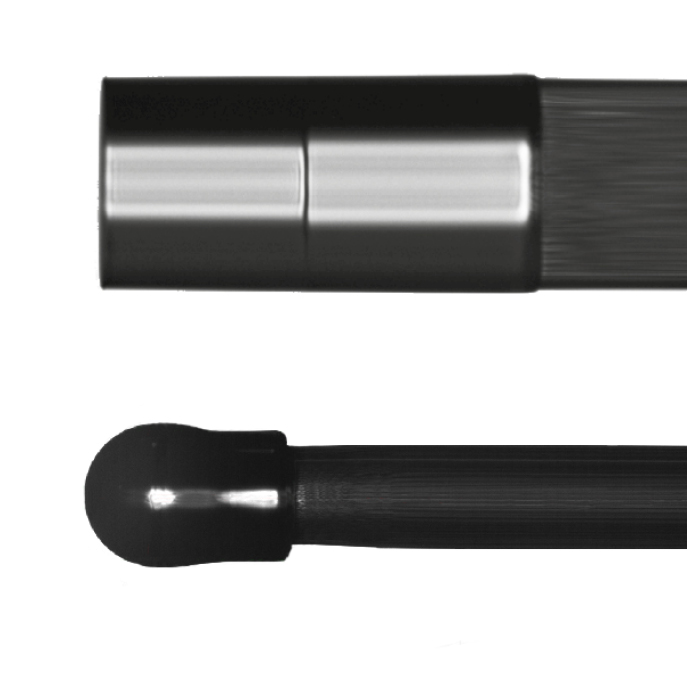 Lenses:
GRIN lenses: ALPhANOV has developed a process to splice and control GRIN lenses for micro-structured fibers. The behavior of the lens can be simulated ; the focal length and the beam waist can be controlled.
Ball lenses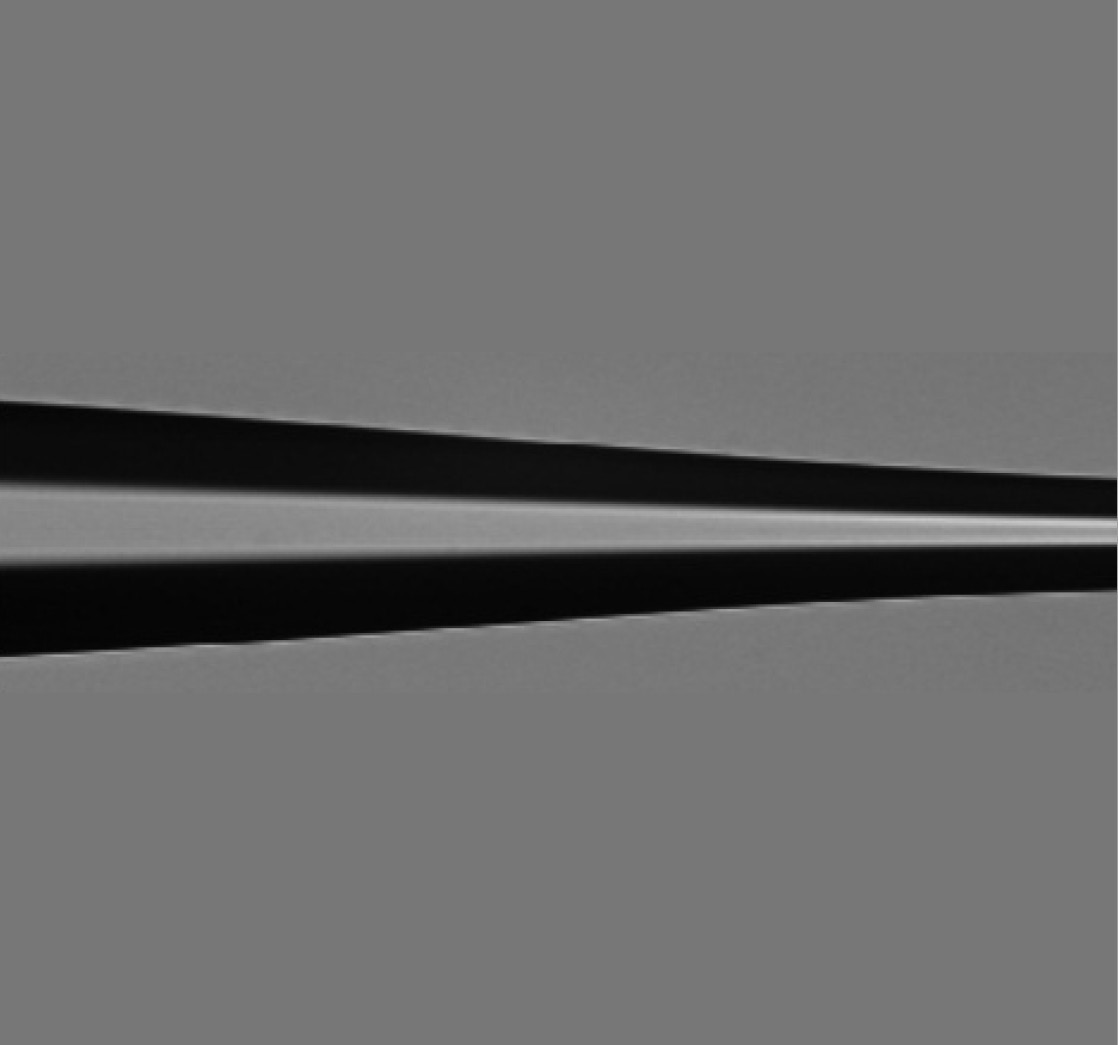 Mode field adapter & tapers (MFA):
For fiber with different MFD
Up to 40 µm fiber core size
PM alignment
The mode field adapter (MFA) is a component that reduces connection loss between fibers with different mode field diameters. The most extreme MFA from our standard product range connects 6 µm and 40 µm core fibers.
Associated products or services