The University of Bordeaux Physics Department is equipped with the Immersive Photonics Lab application
The Immersive Photonics Lab is a virtual reality application developed by ALPHANOV-PYLA and dedicated to photonics training. Since the start of the September academic year, this innovative tool has been used by the University of Bordeaux physics students.
The Immersive Photonics Lab allows immersive learning to master the professional technical movements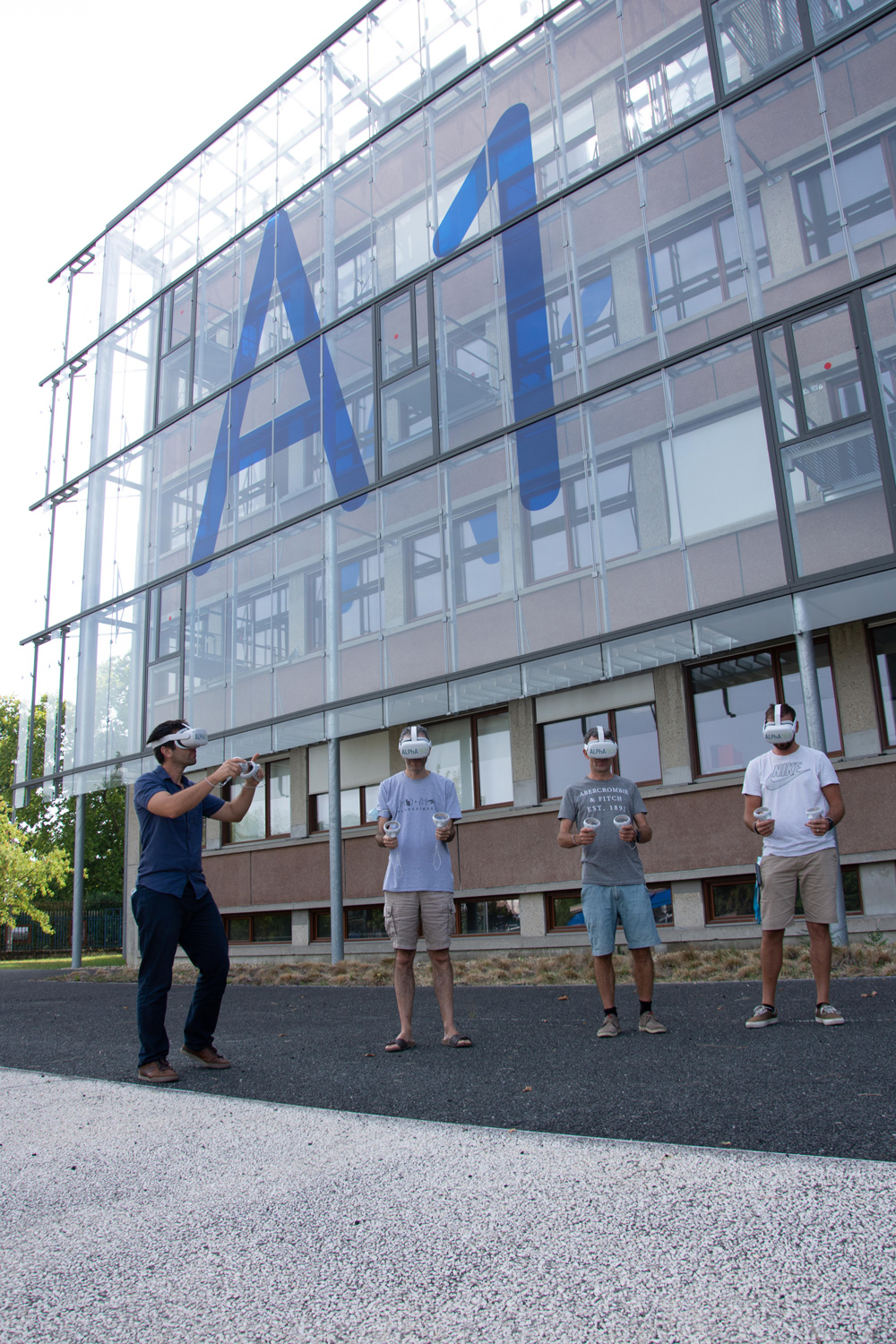 in laser technology and photonics that students may need. This virtual reality application faithfully reproduces physical phenomena and enables efficient development of procedural skills. It emulates the optical and laser equipment needed to train students, anywhere, anytime, and without risk of injury. Innovative from both an educational and technological standpoint, the Immersive Photonics Lab facilitates access to the latest generation of photonics equipment.
​
After six years of development and improvement, ALPhANOV-PYLA delivered the application for the first time to the physics training unit of the University of Bordeaux. Four virtual reality headsets were provided each including a laser alignment lab, a laser beam enlargement/reduction lab and a Michelson lab. Among these four headsets, two will be made available to students for free. It provides an opportunity for them to review their practical physics work independently or remotely. Two other helmets will also be used by teachers during practical work. The goal is to multiply the workstations between real and virtual practical activities.
The Immersive Photonics Lab also integrates optical labs at License 2 and License 3 levels. Each lab is autonomous thanks to its different modes of use:
A tutorial for getting started and for presenting the different optical elements;
A guided practical activity in "step-by-step" mode with different levels to develop procedural skills;
A "sandbox" mode to do your own editing.