Optical solutions for opto-pyrotechnics
Discover our opto-pyrotechnic solutions, a technology that brings weight savings, compactness and electromagnetic insensitivity to pyrotechnic initiation chains.
Drawing from its rich heritage in opto-pyrotechnics, ALPhANOV is dedicated to harnessing its diverse technical expertise for your project's benefit. Our capabilities span optical engineering, opto-mechanics, optoelectronics, software development, and HMI, all at your service.
Driven by a skilled and devoted workforce, overseen by a project manager well-versed in opto-pyrotechnic intricacies, our teams collaborate
seamlessly to craft, assemble, test, and seamlessly integrate your solution, all in alignment with your program's prescribed timeline.
Catalog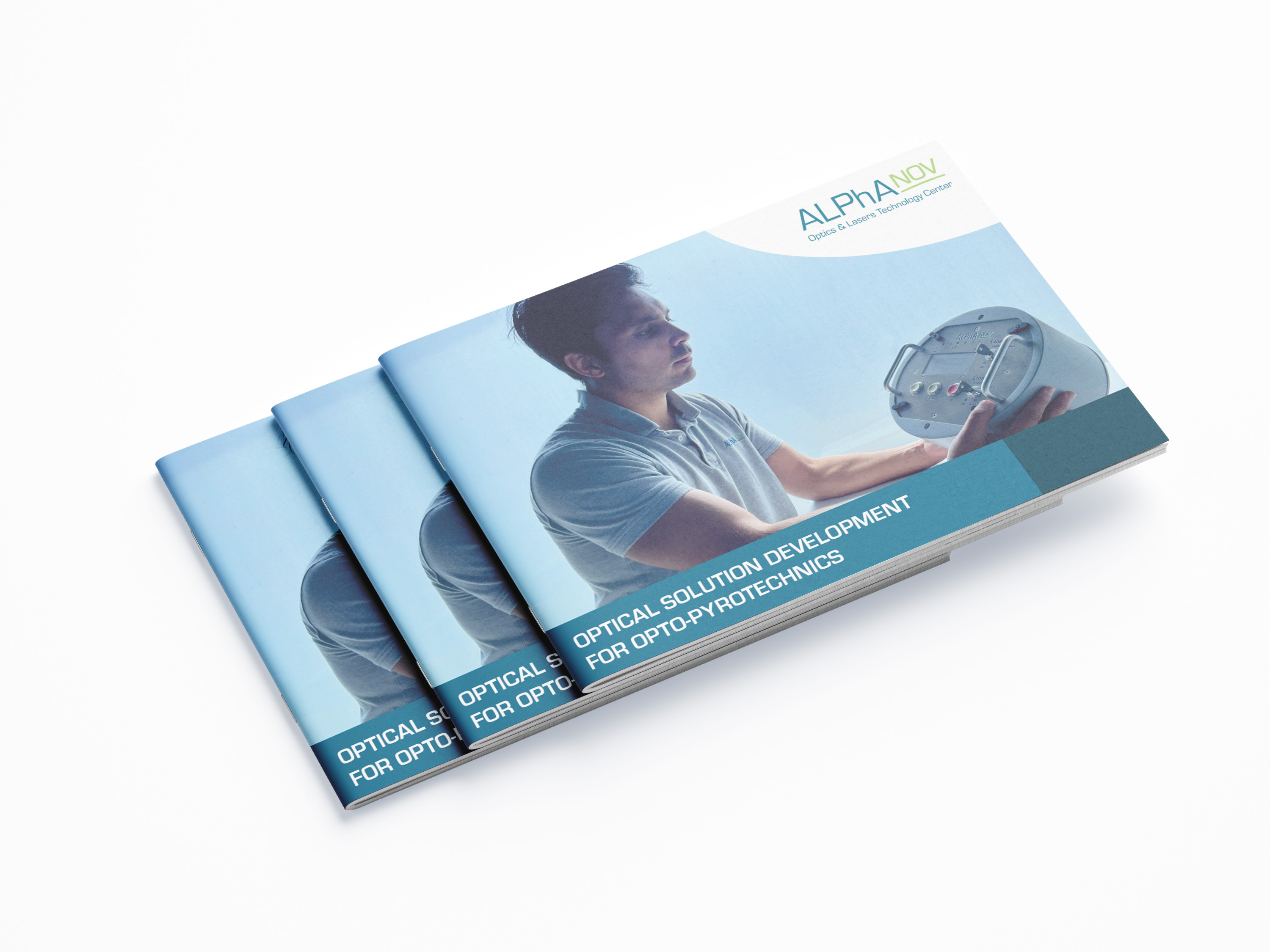 For your most exacting applications, ALPhANOV's versatile team expedites the increase in your project's Technology Readiness Level (TRL), leveraging the
diverse skills imperative for the seamless progression of your endeavor in the realms of lasers, photonics, opto-mechanics, opto-electronics, firmware, and
associated software development.
Opto-pyrotechnics solutions
Systems for the safe ignition of one or more optopyrotechnic
components.
Optical switches (barrier and multi-channel addressing) can be integrated into pyrotechnic firing systems and are compatible with harsh environment applications.
Optical reflectors and power meters
Portable, lightweight, robust and autonomous peripheral devices for optical line control in laboratory and production environments.
Qualification of power diodes
Environmental test campaigns for the qualification and testing of opto-electronic and opto-mechanical components dedicated to opto-pyrotechnics (thermal, humidity, vibration).
Multi-channel equipment, essential for ground validation
of laser functions on firing units.
Our related collaborative projects