Atlantic-Ket-Med - Accompaniment of the biomedical sector
To establish a transnational advanced pilot manufacturing ecosystem for future biomedical products.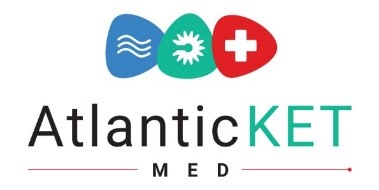 About the project:
Atlantic Ket Med is an international cooperation funded by the Interreg Atlantic Area European Programme. The 7 partners of the Atlantic Ket Med project aim to develop the innovation capacity of the biomedical sector by deploying the 6 Key Enabling Technologies defined by Europe (KET): micro and nanoelectronics, nanotechnology, industrial biotechnology, advanced materials, photonics, and advanced manufacturing technologies.
Atlantic Ket Med therefore aims to set up a transnational network capable of supporting Small and Medium-sized Enterprises in the Atlantic Region involved in the biomedical sector. Atlantic Ket Med offers to support them in their new developments, in order to meet the technological challenges of tomorrow. 50 innovation audits and 25 specific value chain analyzes will be conducted among SMEs. Finally, 5 SMEs will benefit from a personalized case study to develop a marketable and innovative biomedical product.
ALPhANOV's role:
ALPhANOV is involved in all stages of the project. ALPhANOV is specifically leader of the Work Package in charge of the development of procedures for technical support of companies. In addition, ALPhANOV participates in communication actions carried out by the project (training, workshops, promotion, scientific publications ...).
Partners:
Funding:
Interreg Atlantic Area European Programme