ALPhANOV and Muquans deliver a blue laser for quantum physics
As part of the GRADIOM project, ALPhANOV and Muquans develop a blue laser for trapping of Strontium atoms with record performances.
GRADIOM project, funded by the DGA, is a continuation of GRAVITER project. It had helped develop a new generation of high efficiency cavity frequency doublers at 780 nm, a technique subsequently patented with Muquans.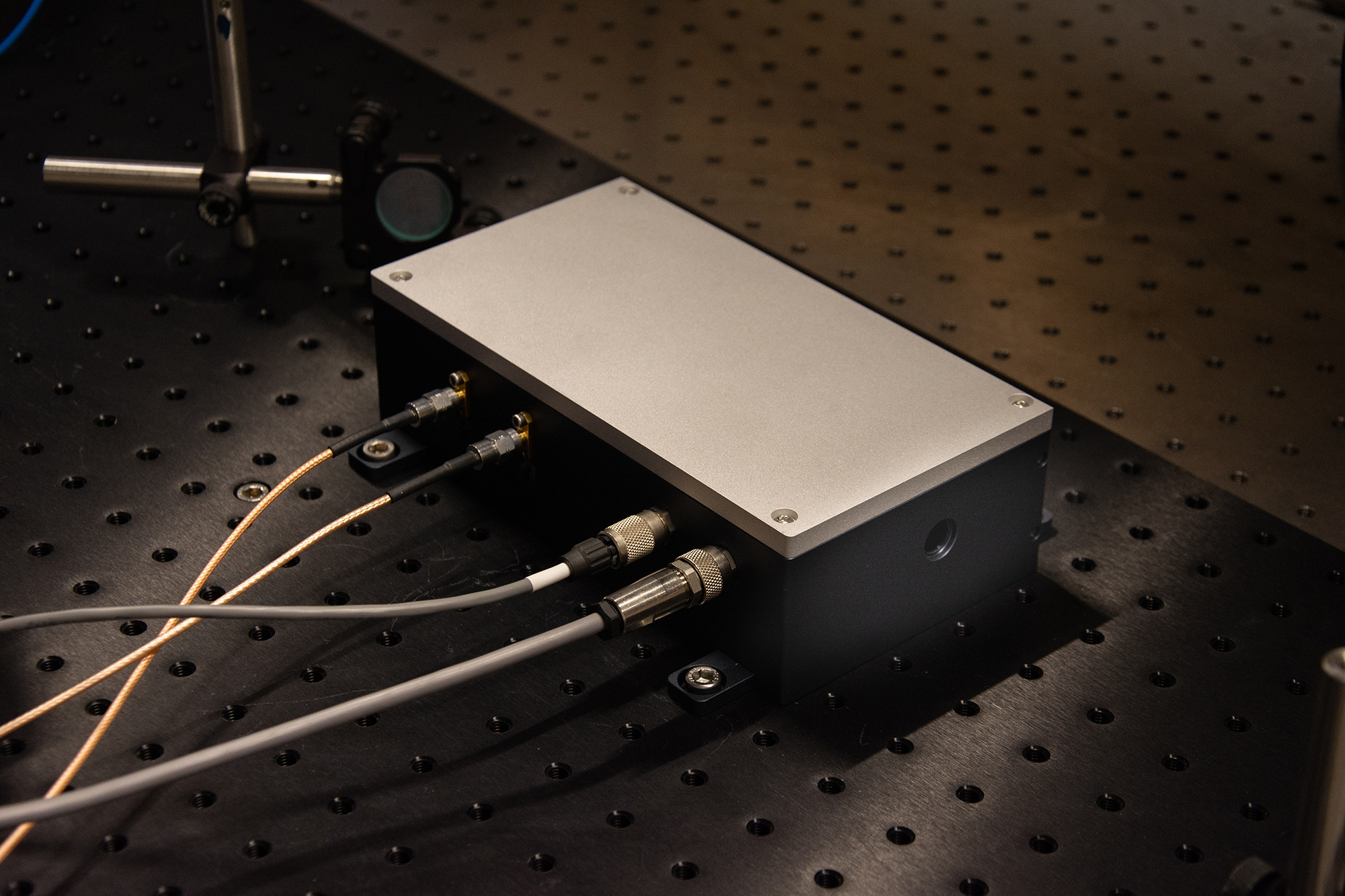 ​
ALPhANOV and Muquans have crossed a new step in this project thanks to the conception of a low noise monofrequency laser delivering at a wavelength of 461 nm. This laser system is based on an ultra-compact frequency doubler module, making it possible to frequency-double a laser source at 922 nm with a record efficiency of 74% !!
Using both a patented resonant cavity and an innovative bonding technique, the laser performances delivered are now above the state of the art.
This system will soon be used by the Bordeaux laboratory LP2N for experiments on the manipulation and cooling of strontium atoms.