Polishing large workpieces using robotics and high power lasers
Thanks to the work carried out in ALPhANOV's laboratories, the technology center is now able to laser polish metalic parts on a large scale.
In recent years, the development of additive laser manufacturing has brought about changes in the use of laser machining processes. Indeed, laser polishing is now an increassingly process started to be used by manufacturers. Laser polishing shows numerous benefits: zero material removal, zero scratches left on the part, lower processing times, and the ability to reach areas of parts with low-accessibility.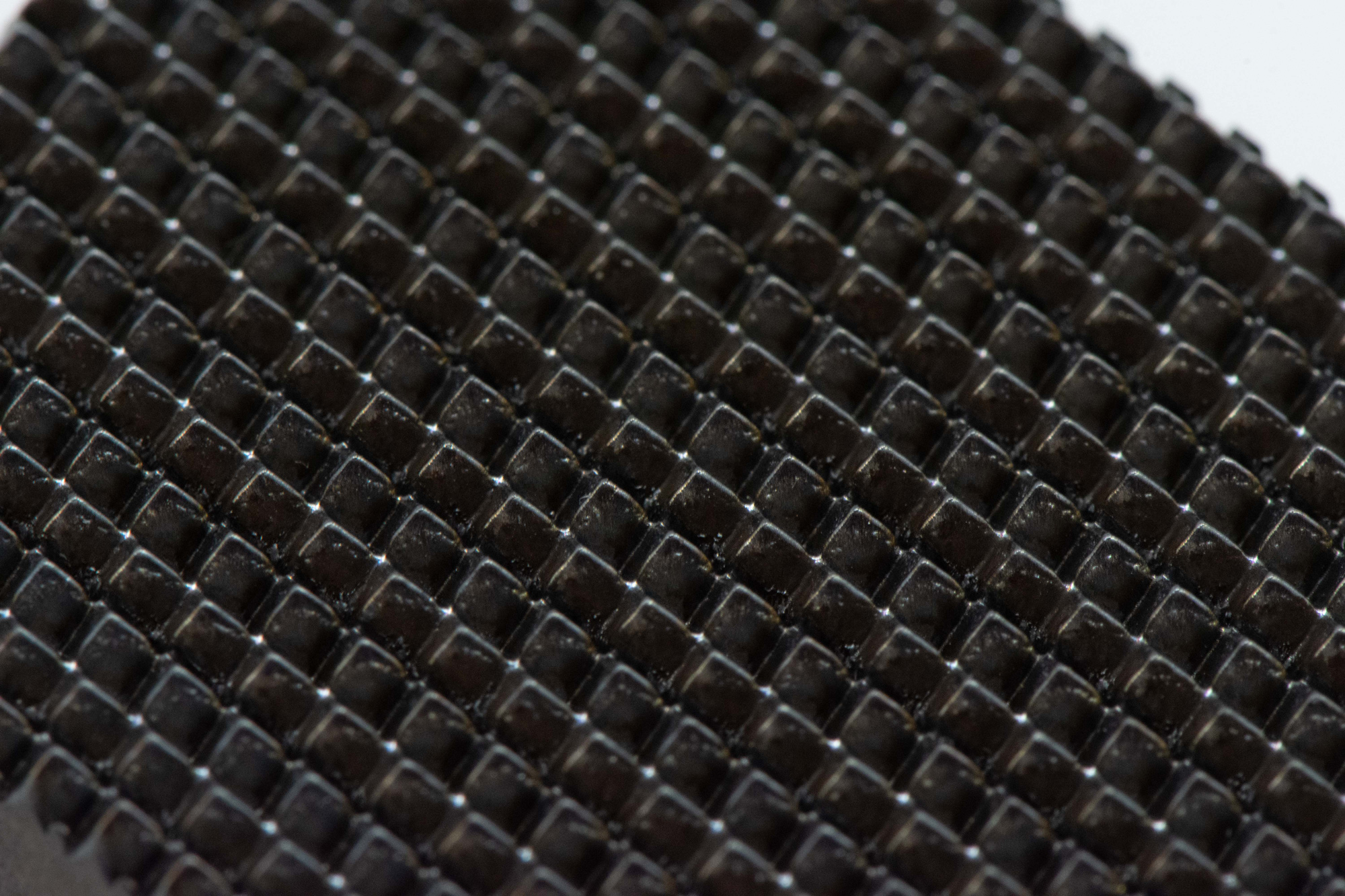 Despite the many benefits of laser polishing, the ALPhANOV team has tried to further reduce the processing time on large areas or parts.
The surface treatment processing time can be improved thanks to the following elements:
A high power continuous wave laser
A large spot diameter
These first two elements make possible to cover a larger surface while keeping a power density allowing controlled surface melting, which considerably reduces the polishing times.
A robotic arm and a synchronized scanner
By using a robotic arm with scanner mirrors moving in sync, it is possible to overcome the limited scanning area of current laser polishing systems and thus process larger or heavier parts (> 100 kg) than conventional automated machines.
The ALPhANOV team took these elements into account and used a 10 kW, 1070 nm YLR 10000 continuous laser from IPG, as well as an IntelliWeld FT galvanometric scanner from Scanlab which was mounted on a robotic arm from Fanuc. The movements of the robot and the scanner mirrors work in synchronization thanks to the BlackBird Scanner Control Unit. With this new combination, ALPhANOV has succeeded in improving the treatment time by laser polishing. Indeed, large areas have been treated continuously without the need to use a stitching method.