SAPHIRE project: improving the quality of pharmaceutical production
During the first quarter of 2021, the SAPHIRE project (Smart multimodal Analysis for Pharmaceutical products Inspection in Real Industrial Environment) was launched. The ALPhANOV technology center is a partner in the project, alongside PRODITEC, DELTATEC and the Multitel research center.
The SAPHIRE project, funded by EUROSTARS, aims to improve the production quality and efficiency of pharmaceutical tablets and capsules by developing an innovative, multimodal and fully integrated online optical inspection device. This combination of the most advanced photonic sensors and innovative data analysis methods will improve the production quality of pharmaceuticals, including defect detection, moisture content control, coating thickness and the chemical composition of compounds.
The partners' objective is to help the pharmaceutical industry enter this new production area by meeting regulatory expectations based on new technologies. We will develop a multimodal sensor for the next generation of in-line pharmaceutical inspection of pharmaceutical. Thanks to the combination of advanced photonic technologies based on Raman spectroscopy and Terahertz Time-Of-Flight (THz TOF), the sensor will permit online monitoring of the following parameters:
Moisture content (THz)
Thickness and density of the tablet coating (THz TOF)
API chemical composition (Raman spectroscopy)
Through the use of advanced data analysis, sorting will be done in tens of milliseconds per product, which is consistent with production efficiency in this industry.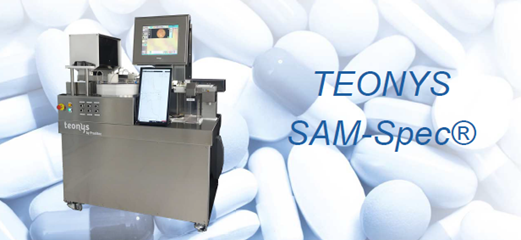 This 3-year project will allow ALPhANOV to start development on RAMAN spectroscopy modules. Over the first few months, ALPhANOV initiated a bibliographic study on Raman spectroscopy for in-line inspection. Development work will begin in 2022.
These developments will have direct applications in the pharmaceutical industry, but they will also have a positive impact in other markets where inspection lines are required.