XPulse - Innovative laser-generated X-ray medical imaging system
Developing a phase contrast mammography system based on X-ray source generated by laser and dedicated to the early detection of breast cancer.
About the project: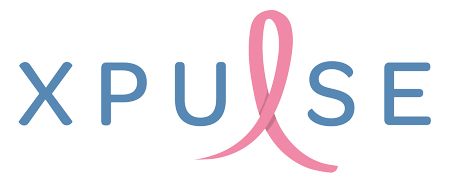 The XPulse project, funded by the Nouvelle-Aquitaine region and the ERDF, brings together a consortium of doctors, radiotherapists, researchers and engineers, who will have 5 years to achieve the realization of mammoth prototype using high intensity lasers. The XPulse project challenge is to develop an innovative phase contrast imaging system using intense laser-generated X-rays in the early detection of breast cancer. This system should enable reliable and early diagnosis of breast cancer while reducing radiation doses received by patients.
This system must demonstrate the relevance of the technique by validating four majors differentiating points in mammography:
An improved contrast and image resolution,
A reduction of the deposited dose,
An improved diagnosis (reduction of false negatives and discrimination of false positives),
An improvement of the patient comfort (imaging without breast compression).

Thanks to these developments, we hope to provide a better breast cancer screening, an earlier detection, both allowing less and less invasive treatments and improved prognosis.
ALPhANOV's role:
ALPhANOV is the XPulse project coordinator, ALPhANOV implements its expertise in system integration, project engineering and technological valorisation to support its partners in the project realization. ALPhANOV is also in charge of realizing a three-phase sytem demonstrator for planar imaging (2D), tomographic imaging (3D) and multi-energy imaging (spectral imagning).
Partners:

Funding: Nouvelle-Aquitaine region, ERDF