ALPhANOV is offering a new fault injection laser on integrated circuits
A new PDM-HPP (High Pulse Performance) laser source now completes the range of PDM modules (Pulse-on-Demand Module) for laser fault injection of integrated circuits.
Experts in optics and lasers, for over 10 years ALPhANOV has produced laser rigs to inject faults on integrated circuits (single and double spots) to enable producers of embedded products to better safeguard their products from complex attacks.

Developed by our teams, the laser sources associated with these microscopes, called PDM (Pulse-on Demand Module), have enjoyed real success thanks to their temporal agility, their spatial finesse and their reliability. This year, PDM High Pulse Performance (PDM-HPP) has appeared in the PDM range. It's more efficient, achieving maximum power 5 times faster than traditional PDM. This source is ideal for ensuring there is enough power for injecting faults with very short pulse duration (1ns) and for more effectively assessing the safety of increasingly fast components.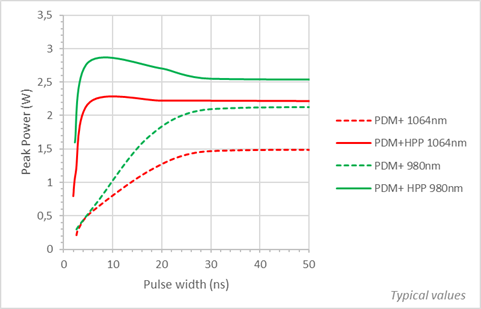 Adaptable to all existing ALPhANOV microscopes, the PDM-HPP also incorporates advanced delay generation functionalities which allow the user total time flexibility in optical pulses. Needless to say, all the main characteristics that have made the PDM a success for over 10 years are still available:
Main features
Jitter at less than 8ps
Single mode spot, Gaussian and can be focused up to 1µm.
Pulses on demand, single shot at 250MHz
Peak power > 2W
Fully fibre-reinforced, reliable and compact module
Control via computer and also possible in Python.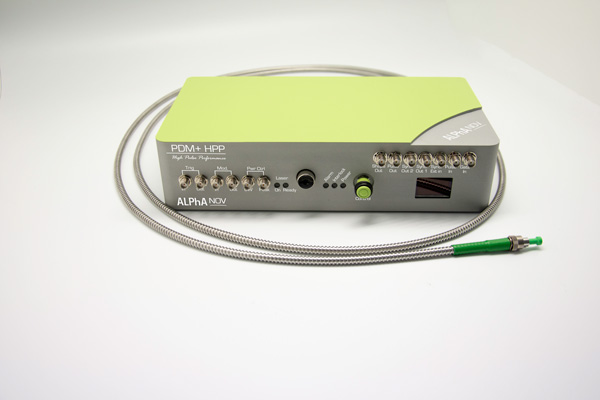 Datasheet
Download here the PDM portfolio