Tombak: Pulse Delay Generator
This pulse delay generator generates high frequency pulses, digital delays and bursts. It is an ideal synchronization and timing control instrument for electronics and lasers. Tombak can be used as a standalone generator, digital delay generator, 150 MHz voltage level converter, AWG (Arbitrary Waveform Generator), frequency divider, pulse picker or burst generator.
It is the most compact device with such performances and this makes it an ideal tool for OEM integration into your product. Applications of this pulse delay generator include component testing, laser timing control, laser pulse-picking and laser diode pulsing.
Product reference: Tombak
Key features
10 ps delay resolution
2 ns pulse resolution
80 ps RMS jitter
Min input voltage: 30 mV
150 MHz voltage level converter
20 MHz standalone generator
Burst/gate generator
USB interface
2 years warranty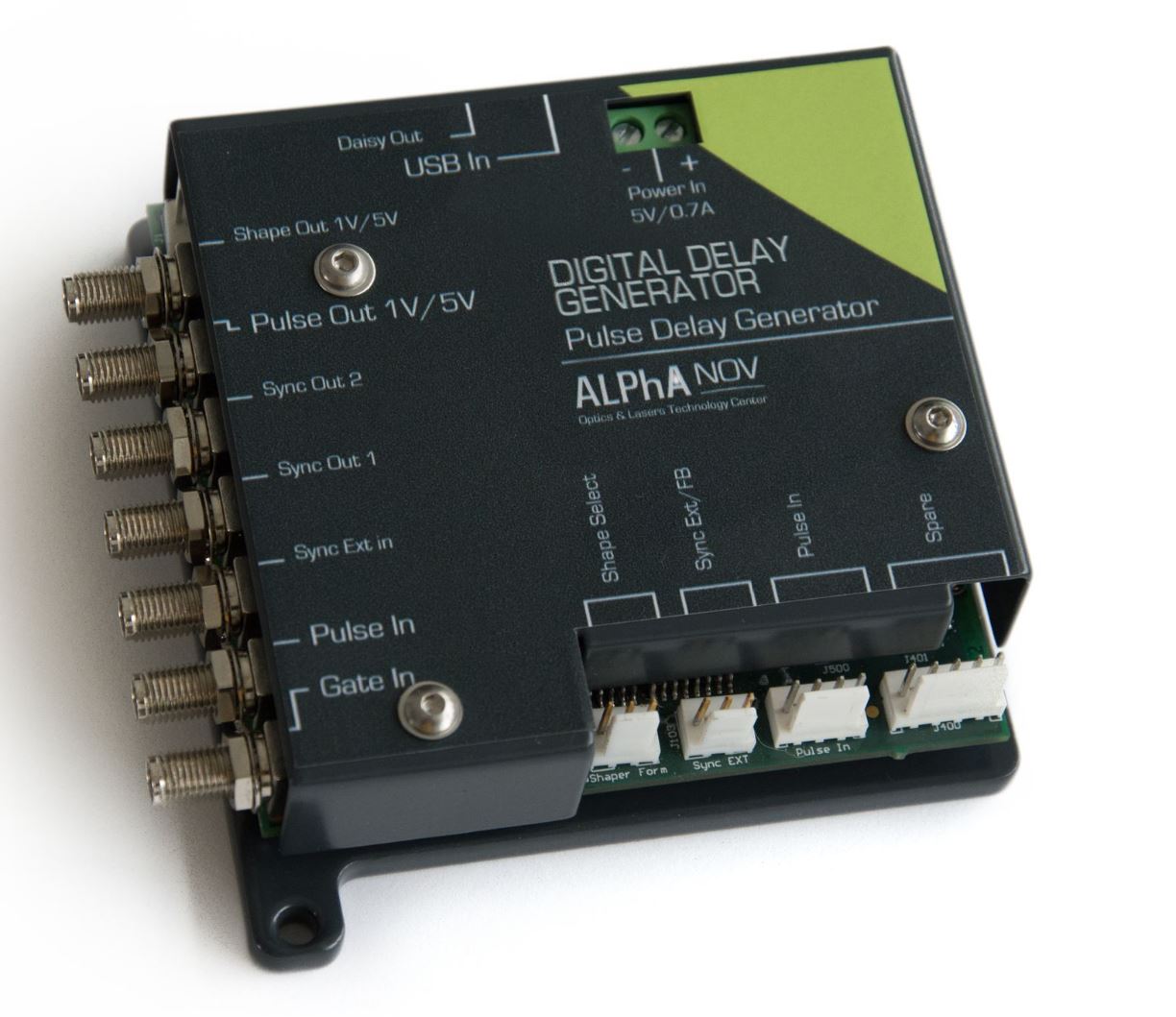 The GUI software lets the user have total control of all module functions. It includes several libraries for software integration (Labview VIs, DLLs, Hexa etc.).
Applications
Ideal for OEM integration
Components test
Laser timing control
Laser pulse-picking
Precision pulse application
Instrument triggering
ATE applications
Associated products or services