Turn-key laser diode module with DFB or Bragg sources at any wavelengths
This laser diode module generates any pulsed or CW optical signal from an integrated semiconductor DFB or Bragg sources at various visible or infrared wavelengths. It is a low noise high peak power laser diode source with USB and control electronics for pulse width down to 1 ns.
This Turn-key laser diode module delivers precision pulses which are generated internally by an on-board pulse generator, or on demand from an external TTL signal. It is the most compact device with such performances. Choose your wavelength (808, 915, 940, 976, 1064, 1300, 1550 nm etc. ) on the datasheet table or contact us for other wavelength.
Product reference: CCSI
 
Key features
Many wavelength available from 400 to 2000 nm
Laser diodes module safety limits are pre-set and optimized
Min. pulse duration: ~1 ns
Down to 500 ps rise time
Up to 4 MHz repetition rate (250 MHz optional)
USB, manual & analog (0-5 V) power adjustment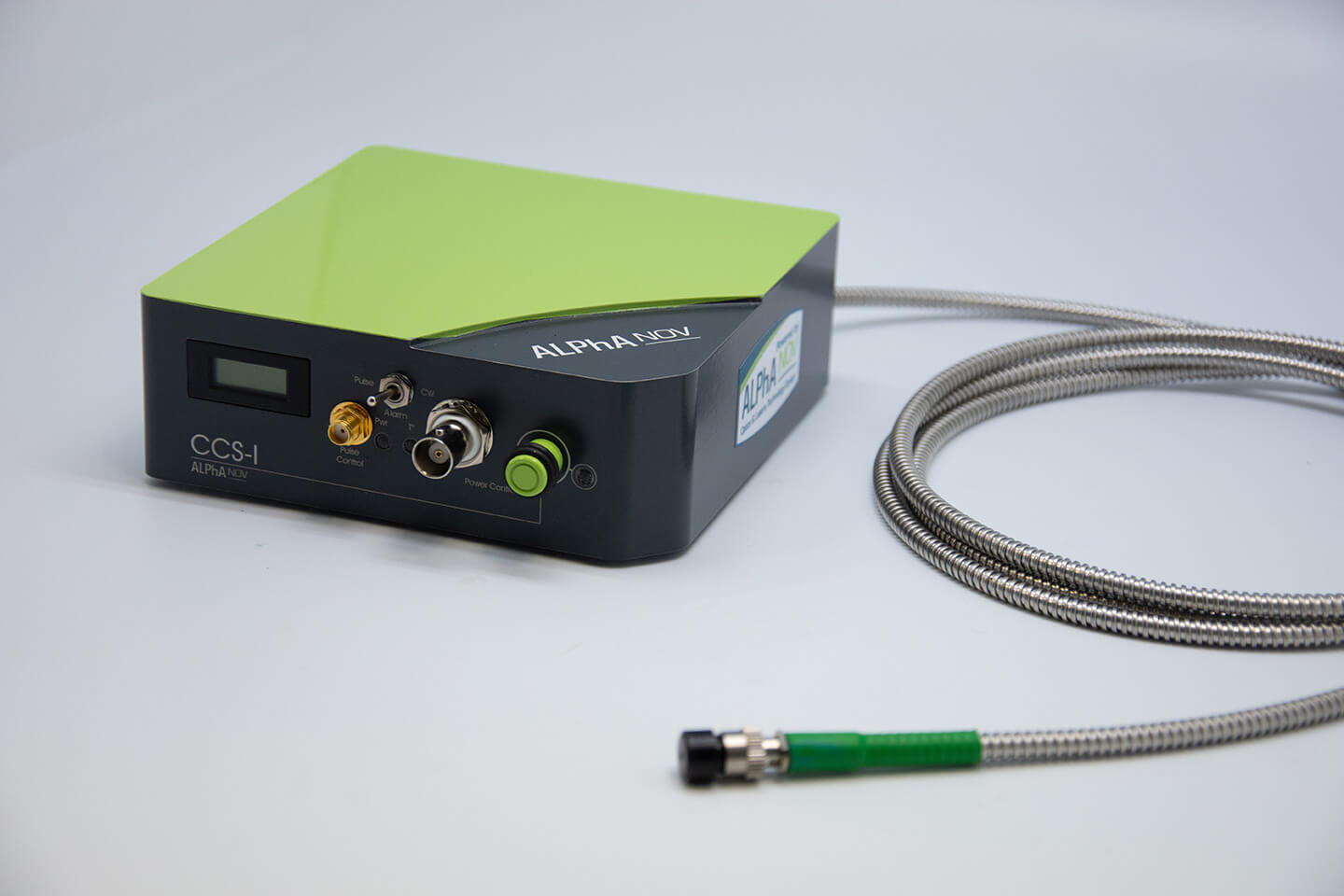 The GUI software lets the user have total control of all module functions. It includes several libraries for software integration (Labview VIs, DLLs, Hexa etc.).
Datasheet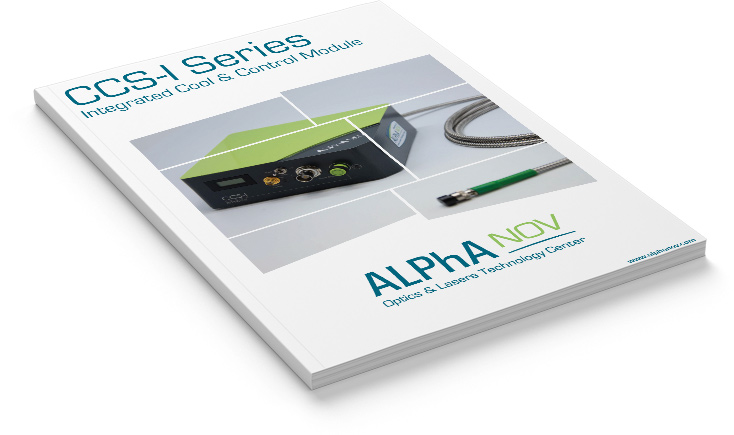 This pulsed laser diode driver works alone or in series with other products in our range like:
Complex systems, such as fiber lasers, can be quickly developed on this module platform.
Example of CCSI modules
 
Pulse/CW
Wavelength
Bandwidth

Power - CW

Power - pulsed

 
 

mm

mm

mm

mm

  Example 1 : 808 nm CW-PM-FBG

CW only

808±5

0.2

250

-

  Example 2 : 980 nm 

CW-PM-FBG

CW only

976±1

1.0

500 or 1000

-

  Example 3 : 1030 or 1064 nm PM-DFB

Pulse & CW

1030±2 or 1064±2

< 0.2

200

800

  Example 4 : 1064 nm Bragg close to the chip

Pulse & CW

1064±2

< 0.3

300

950

  Example 5 : 1060 nm seeder

Pulse & CW

1060±10

< 2.0

420

800

  Example 6 : 1420 or 1450 or 1500 nm PM-FBG

Pulse & CW

1450 or 1450 or 1480 or 1500 ± 0.5

< 2.0

350

350

  Other wavelentgh available: 845, 1310, 1480, 1550, 1950 etc

Pulse & CW

 
 
 
 
Synoptic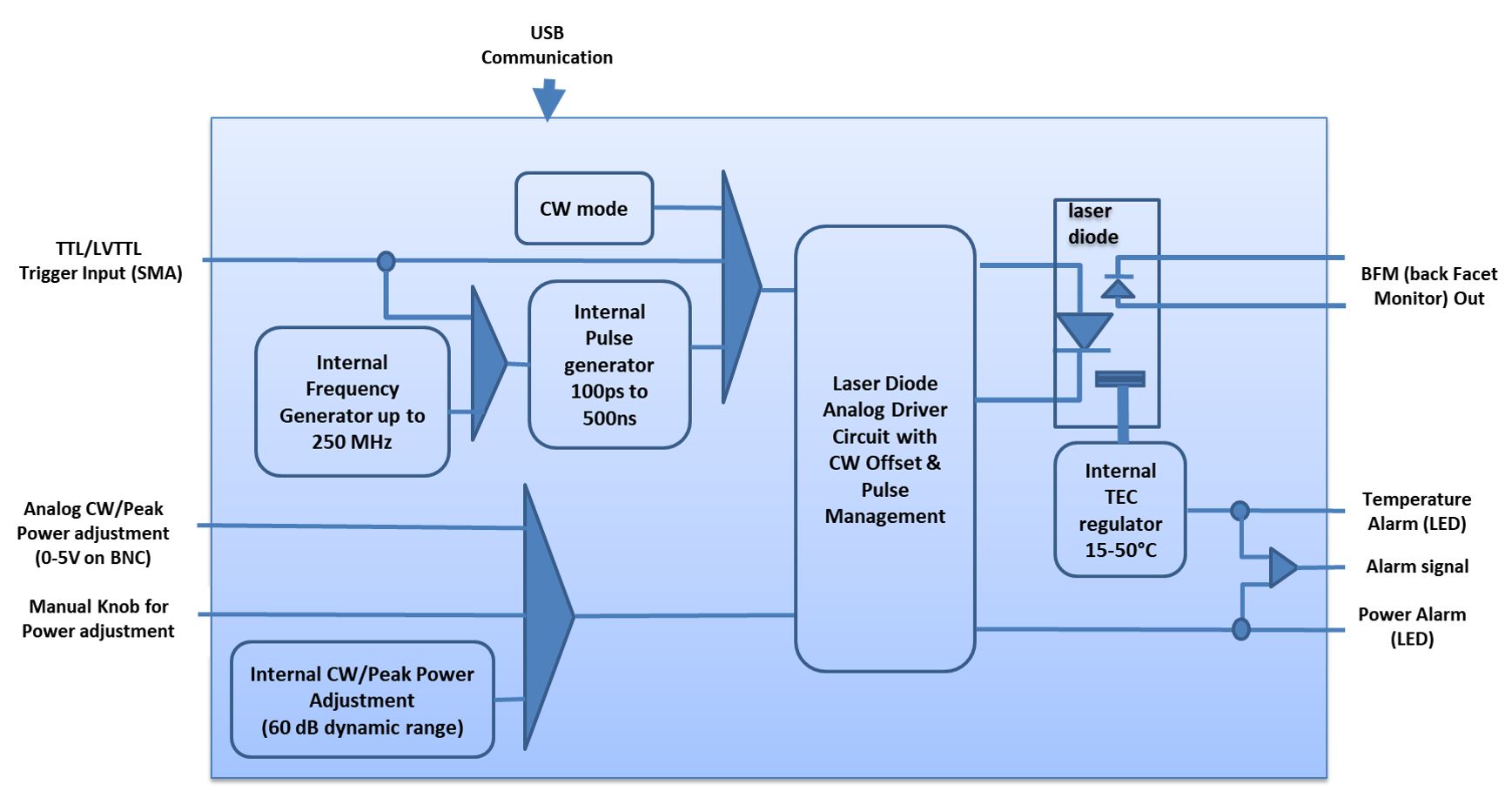 Applications
Laser seeding
LIDAR testing
Laser development
Laser alignment
Nondestructive control
Telemetry
Doppler measurements
Metrology
Associated products or services