Laser driver with TEC control & USB: CCS-CW
This laser driver generates CW and modulated optical signal from a Butterfly laser diode or any other form-factor. It is USB controlled with a GUI and several libraries are available for system integration (Labview, DLLs, Python, Hexa etc.). It is also available at board level for OEM integration.
This laser driver with integrated TEC controller delivers low noise current which can be modulated by an external 0-5 V signal. It is compatible with any butterfly pinning (Type 1, Type 2, Type 2 Bias-T etc.). It is the most compact laser driver with such performances and this makes it an ideal tool for OEM integration into your product.
Butterfly laser diodes such as Thorlabs, photodigm, II-VI or lumentum are perfectly well controlled.
These products are now offered by AeroDIODE,

a new ALPhANOV ​​ spin-off company. The product manager is available to answer any technical of commercial question.
Product reference: CCS-CW
Key features
Compatible for butterfly laser diodes and other form factors (Type 1 or Type 2 pinning)
Output Current: 0 mA - 1500 mA
Current Set-Point Resolution (@ 200 mA Set-Point): 0.05 mA
Output Voltage Maximum: 4.8 V (up to 12 V optional)
USB, manual & analog (0-5 V) power adjustment
Smart control (USB interface)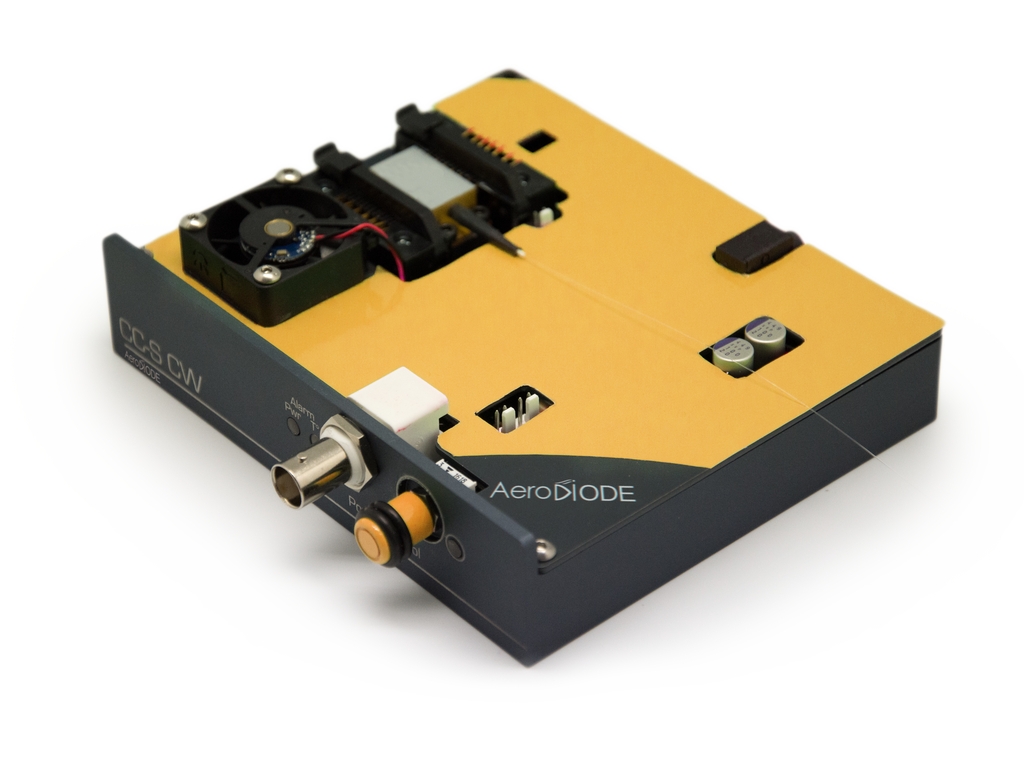 Applications of this laser driver includes laser seeding, non-destructive control etc.
The GUI software lets the user have total control of all module functions. It includes several libraries for software integration (LabVIEW VIs, DLLs, Hexa etc.).
This laser driver works alone or in series with other products in our range like:
​​Complex systems, such as fiber lasers, can be quickly developed on this module platform.
Specifications:
 
Min
Max (standard version)
Max (high-current version )

Output current

0
800 mA
1500 mA
Current set point resolution
(@ 200 mA)
0.05 mA
-
-

Output voltage

0
4,8 V
5 V

Laser diode package t° regulation

15°C
50°C

Modulation bandwidth

100 Hz (défault) or up to 100 kHz (option)

TEC current/voltage

 
±1.5 A/3.8 V

Compatibility & Libraries

Windows XP/7/10 ; DLLs, - Hexa – Labview VIs - Python

Interface

USB

Power supply

12 V (220 V/110 V adapter included)
Synoptic: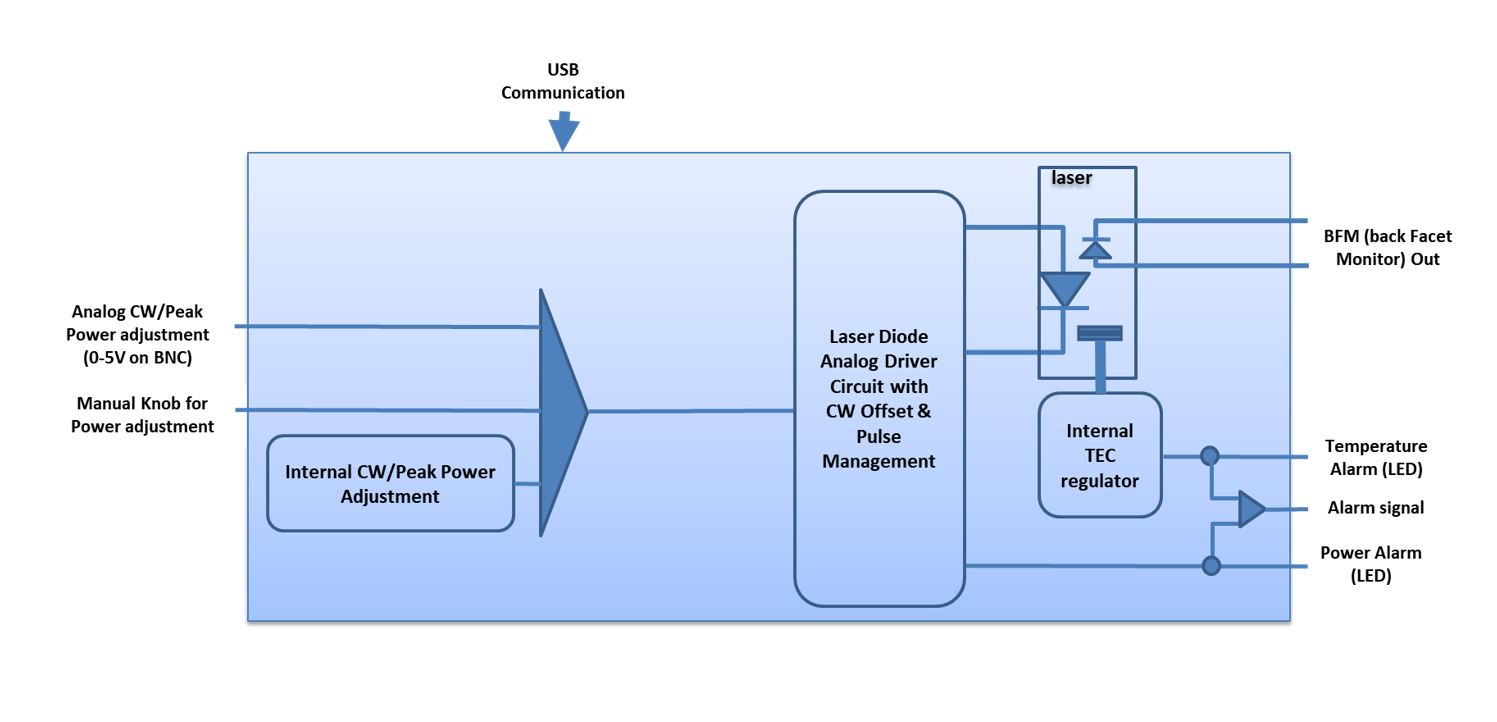 Applications
Laser seeding
VCSEL evaluation (no socket version)
Non-destructive control
Gas sensing/TDLAS
These products are now offered by AeroDIODE, ​​ ​

​a new ALPhANOV spin-off company.
Associated products or services